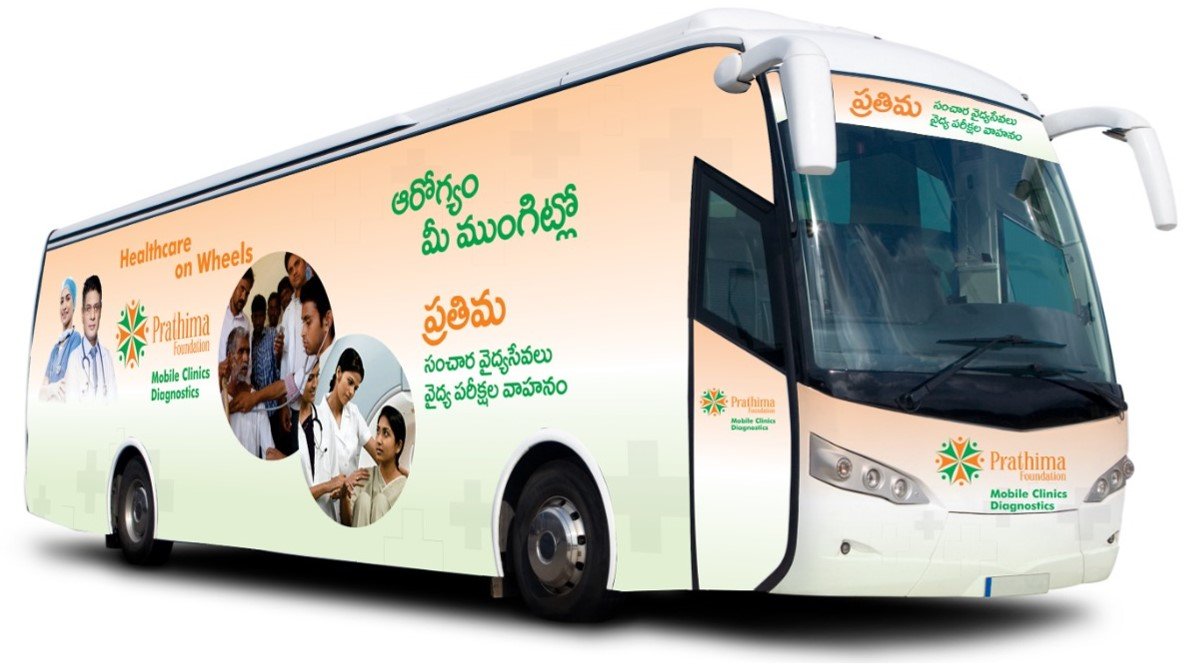 New Layer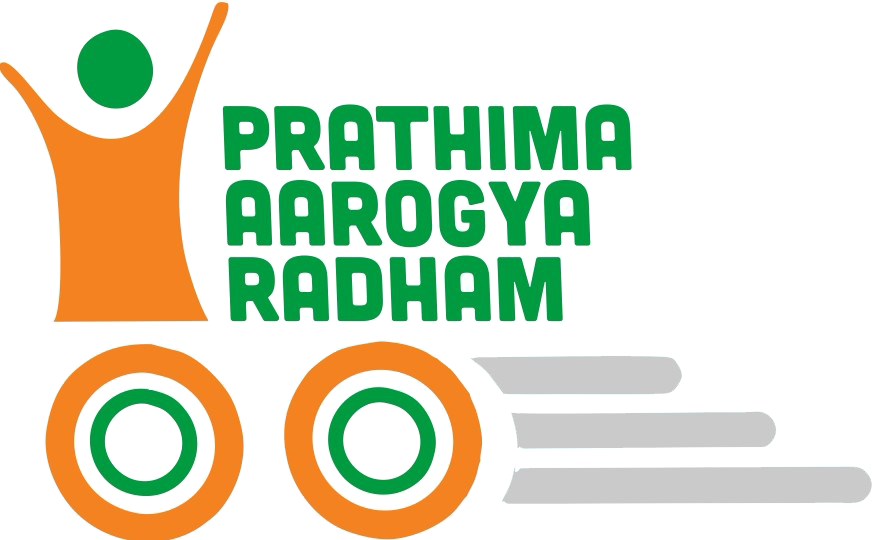 AAROGYAM ME MUNGITLO
ఆరోగ్యం మీ ముంగిట్లో
Objective of this Initiative
The main objective of this initiative by Prathima Foundation is to provide diagnostic services and health clinic facilities to the poor and needy at their village. Towards this, the Foundation has taken a forward step by planning to launch two mobile medical buses with diagnostic and clinic services in Karimnagar, Adilabad, and Warangal districts.
Prathima Foundation has partnered with Prathima Institute of Medical Sciences who is supporting the initiative by providing the required staff.
The institute has 320 Doctors, 223 P.G. doctors, 185 Paramedical staff and 500 nursing staff and also have a nursing college. This Institute has common access to all these three districts within 50km of distance.
State-of-the-art Diagnostics and Facilities
The state-of-the-art Volvo medical buses will be equipped with the latest diagnostic equipment to diagnose non-communicable chronic diseases (cardiac-related diseases, cancer, etc.), communicable diseases and other chronic health problems.
The diagnostic facilities in this medical bus include,
X-ray, Electrocardiogram (ECG)
Cardiac Profile
Pap smear
Mammography
Mini Laboratory